¿Quién está en línea?
En total hay
1
usuario en línea: 0 Registrados, 0 Ocultos y 1 Invitado
Ninguno
La mayor cantidad de usuarios en línea fue
81
el Lun 01 Ene 2018, 7:57 pm.
1. MARY: The Summoning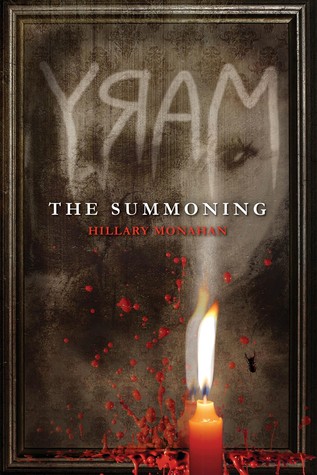 There is a right way and a wrong way to summon her.

Jess had done the research. Success requires precision: a dark room, a mirror, a candle, salt, and four teenage girls. Each of them-Jess, Shauna, Kitty, and Anna-must link hands, follow the rules . . . and never let go.

A thrilling fear spins around the room the first time Jess calls her name: "Bloody Mary. Bloody Mary. BLOODY MARY." A ripple of terror follows when a shadowy silhouette emerges through the fog, a specter trapped behind the mirror.

Once is not enough, though-at least not for Jess. Mary is called again. And again. But when their summoning circle is broken, Bloody Mary slips through the glass with a taste for revenge on her lips. As the girls struggle to escape Mary's wrath, loyalties are questioned, friendships are torn apart, and lives are forever altered.

A haunting trail of clues leads Shauna on a desperate search to uncover the legacy of Mary Worth. What she finds will change everything, but will it be enough to stop Mary-and Jess-before it's too late?

2. MARY: Unleashed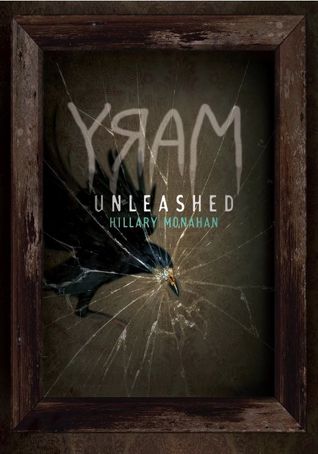 Mary in the mirror.
Mary in the glass.
Mary in the water.

Mary lurks in the emptiness, in the darkness . . . in the reflection. That is, until Jess unleashes her into the world. Now Mary Worth is out and her haunting is deadlier than ever.

No one is safe.

Shauna, Kitty, and Jess must band together to unearth the truth about Mary's death to put her soul to rest for good. Their search leads them back to where it all began-to Solomon's Folly, a place as dangerous as the ghost who died there a century and a half ago. Quick sand, hidden traps and a phantom fog are the least of their worries. To stop Mary, they need to follow a dark string of clues and piece together a gruesome mystery that spans generations.

But time is running out.

As chilling facts come to light, Mary inches ever closer to her prey. Can Jess, Shauna, and Kitty break Mary's curse before it's too late? Or will history repeat itself until there is no one left to call her name . . . ?

"Deberás comentar para el corazón poder destapar"
Sobre mí

Fecha de inscripción

: 28/06/2012


Para más información

Temas similares
---
Permisos de este foro:
No puedes
responder a temas en este foro.