¿Quién está en línea?
En total hay
0
usuarios en línea: 0 Registrados, 0 Ocultos y 0 Invitado :: 1 Motor de búsqueda
Ninguno
La mayor cantidad de usuarios en línea fue
81
el Lun 01 Ene 2018, 7:57 pm.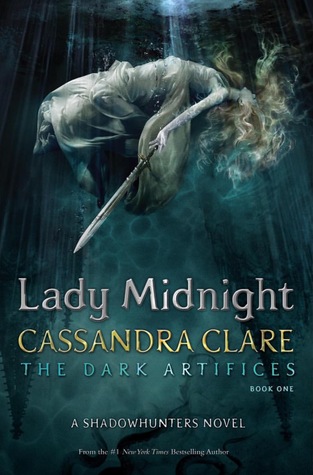 It's been five years since the events of City of Heavenly Fire that brought the Shadowhunters to the brink of oblivion. Emma Carstairs is no longer a child in mourning, but a young woman bent on discovering what killed her parents and avenging her losses.

Together with her parabatai Julian Blackthorn, Emma must learn to trust her head and her heart as she investigates a demonic plot that stretches across Los Angeles, from the Sunset Strip to the enchanted sea that pounds the beaches of Santa Monica. If only her heart didn't lead her in treacherous directions…

Making things even more complicated, Julian's brother Mark—who was captured by the faeries five years ago—has been returned as a bargaining chip. The faeries are desperate to find out who is murdering their kind—and they need the Shadowhunters' help to do it. But time works differently in faerie, so Mark has barely aged and doesn't recognize his family. Can he ever truly return to them? Will the faeries really allow it?

Emma Carstairs has finally avenged her parents. She thought she'd be at peace. But she is anything but calm. Torn between her desire for her parabatai Julian and her desire to protect him from the brutal consequences of parabatai relationships, she has begun dating his brother, Mark. But Mark has spent the past five years trapped in Faerie; can he ever truly be a Shadowhunter again?

And the faerie courts are not silent. The Unseelie King is tired of the Cold Peace, and will no longer concede to the Shadowhunters' demands. Caught between the demands of faerie and the laws of the Clave, Emma, Julian, and Mark must find a way to come together to defend everything they hold dear—before it's too late.

"Deberás comentar para el corazón poder destapar"
Sobre mí

Fecha de inscripción

: 28/06/2012


Para más información
Lord of Shadows, agregado.
Sobre mí

Fecha de inscripción

: 28/06/2012


Para más información

Temas similares
---
Permisos de este foro:
No puedes
responder a temas en este foro.